Search Doctors
2 records found.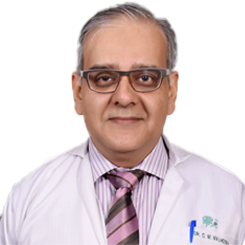 Dr. Malhotra has a total of 33 years in specialized Ophthalmology.
Get response within 24hrs
Book Appointment
Testimonial
MBBS, MS - Ophthalmology Ophthalmologist/ Eye Surgeon, New Delhi, India
Dr Suraj Munjal is the Founder & Chief Medical Officer of Spectra Eye Group of Hospitals in India and abroad. He has a rich experience in providing the best eye care services for a wide variety of cases. Read More
Get response within 24hrs
Book Appointment
Testimonial
Our Process
Your Treatment Travel Snapshot
1

Send us your medical query & receive the quotations within 12 hrs

2

Medical Visa invitation delivered to you in no time

3

Receive all-in-all personalized assistance when you fly to India

4

Get treated, soak in the Indian culture, fly back, and stay healthy
Personalized Quote
About Health & Hopes
Health & Hopes is a product of the collective effort of our team that is dedicated to providing personalised service to all our customers
Health & Hopes has provided managed health care services to 3000+ patients across the globe. Our dynamic team possesses years of experience in facilitating medical treatment combined with exotic tourism. Once you've completed your treatment from one of our affiliated facilities, you can enjoy post-treatment stay by visiting nearby attractions, soaking in the Indian culture and cherishing authentic delicacies from our country.
Our team of friendly professionals are always eager to help you out. From arranging pick and drop services to communicating with doctors and medical staff, we'll take care of everything for you. Our professional interpreters are fluent in a wide range of languages including English, Arabic, French, Russian, Uzbek, Swahili, Pashto, Dari and Fijian. Now you don't have to worry about getting lost in translation.
Some Important Facts About Us
Our quick response time, affiliation to top medical service providers, and personalized attention and care have made us a preferred choice of medical travellers looking for top-quality treatment at an affordable cost
Patient Assisted

3000

Treatment Assisted

3500

Number of Countries

50